Dear Friends
On 23, April 2018, "Kampan", my first ever book will be formally launched in a ceremony to be held in  Kathmandu.  I am honored to invite you to be a part of this important chapter of my life that holds a special place in my heart.
My book, Kampan, is a compilation of real stories of the struggles faced by us Nepalis during the time of the devastating earthquake of 2015. It has true stories of loss, of determination, of finding the meaning of life, and of hope.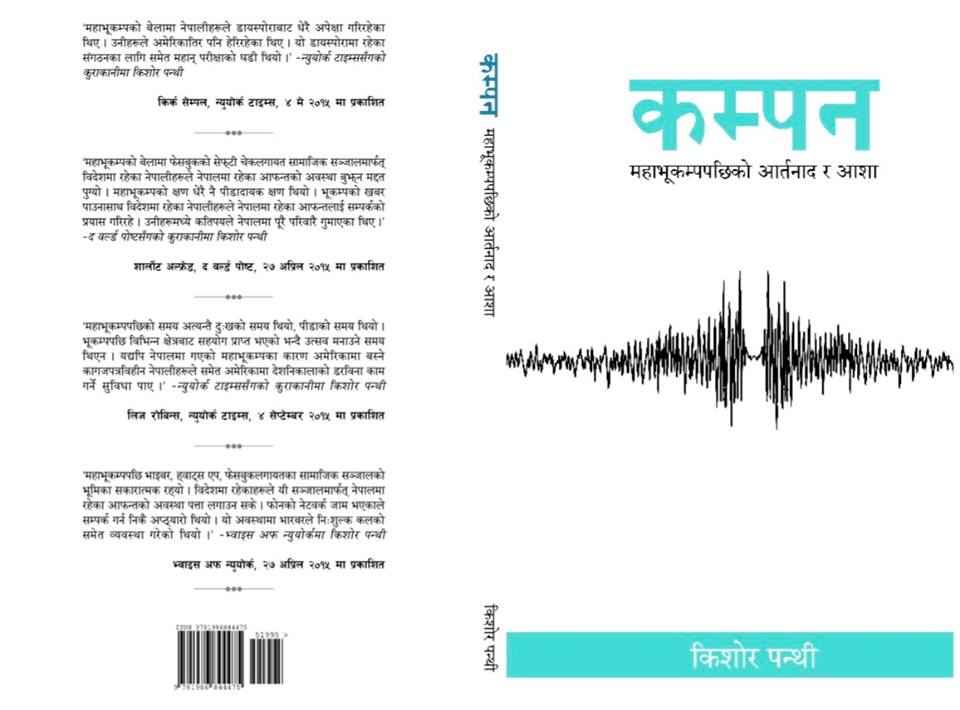 My book is a compilation of stories of loss and overcoming it, of dreams, and hope. It is
a book that will inspire the readers, and show the world that Nepal is truly a phoenix; it keeps rising from the
ashes despite the setbacks.
In the beginning, I was overwhelmed by the stories, and it took me some time to gain enough strength to put them on paper. I have put my heart and soul into writing this book. I am requesting your presence so that your support and positivity inspires millions of Nepalis to look forward to a brighter day.
The ceremony will provide us with an occasion to reflect together on our struggles and celebrate our aspirations to make Nepal a better and safer place to live in.
Let's all come together to rise together.
I look forward to seeing you.
Sincerely yours,
Kishor Panthi